Purchase Eisenhower Table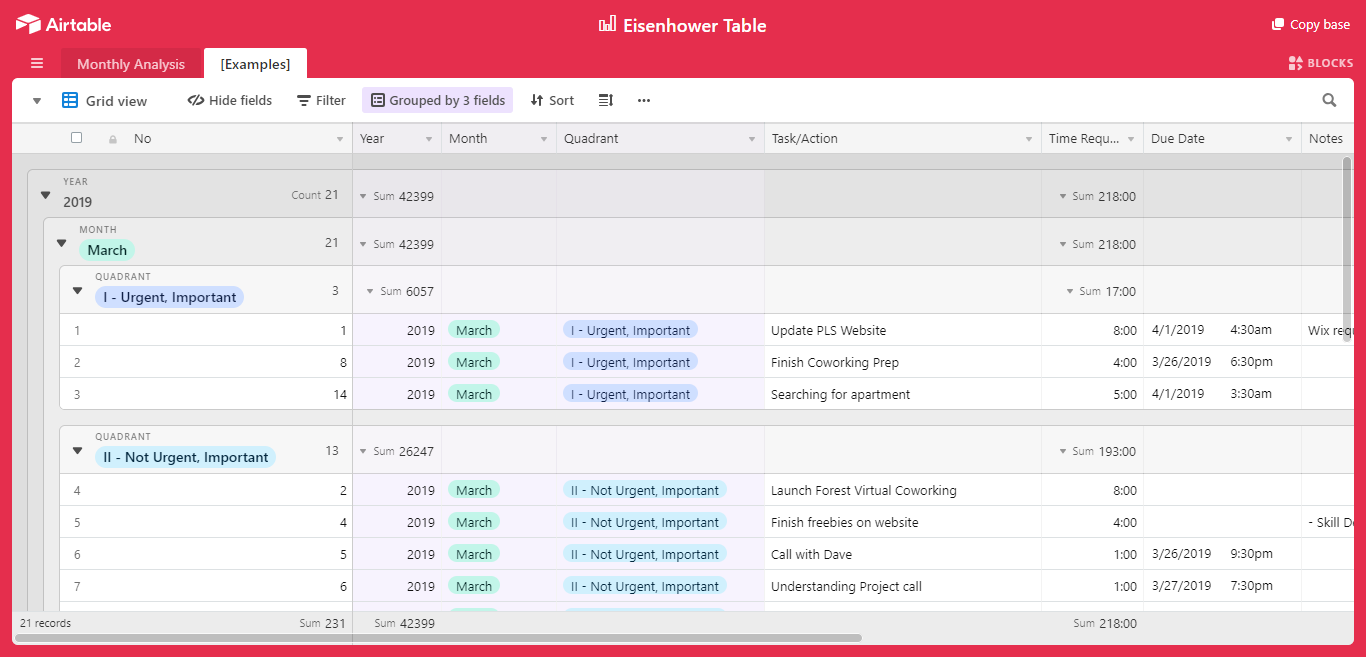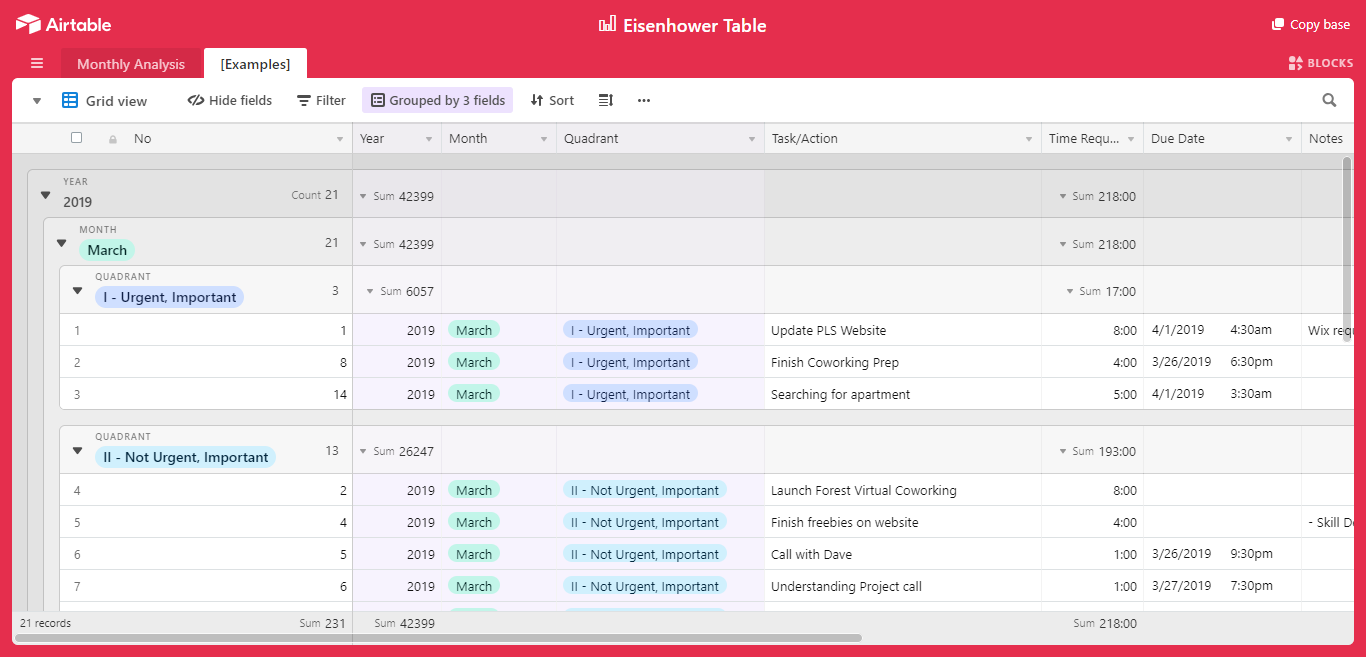 Purchase Eisenhower Table
The Eisenhower Table
The Eisenhower Table is based on the Eisenhower Matrix. It allows you to be more aware of how you distribute your time in these four quandrants/categories:
I - Urgent, Important

II - Not Urgent, Important

III - Urgent, Not Important

IV - Not Urgent, Not Important
The goal is to reduce the Urgent tasks as much as possible, especially the Not Important ones. Quadrant I are "fires" you have to put out as quickly as possible. Ideally, you would want to take control of the situation and move as much of Quandrant I tasks into Quandrant II: Not Urgent but Important tasks.
Quandrant II is your goal. Things for your health or personal development should go there. Work deadlines should also go there, though in today's world, it's not rare to see those in Quadrant I. That's not good.
Every month, brainstorm on where you spend your time and try to figure out how to move as much as possible in Quadrant II while eliminating things from Quandrant III and IV as much as possible.